High Temperature Glass Flake Mastic Resin for Anti-corrosion
Glass flake mastic resin is a compound formed from high temperature resistant vinyl resin and c-glass scales and other functional auxiliaries.
Features:
Excellent resistance to chemical mediator, high temperature humidity corrosive gas.
Extremely low water vapor permeability, low shrinkage rate, low linear expansion coefficient.
High temperature resistant and strong stock resistant, low abrasion performance.
Air hardening, forming construction simple, easy to repair
Application: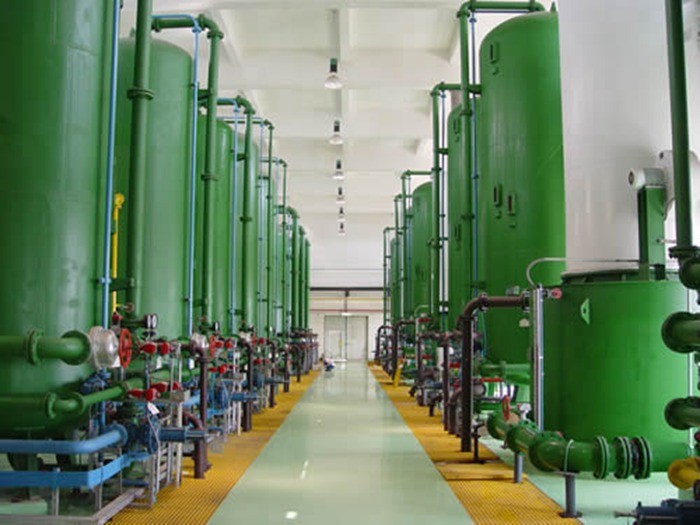 FGD (flue gas desulfurization) device corrosion resistant lining;
Chimney and air exhausting device corrosion resistant lining;
Marine structure corrosion resistant on tide zone with dry-wet alternate;
Ground in concrete buildings, drainage, sewage (waste) pool corrosion resistant coating;
Surface protection of chemical tank, industrial equipment etc., (i.e. hydrochloric acid tank, prilling tower)
Typical Performance:
Proportion: about 1.35                    Elongation:  0.7%
Tensile strength: 30Mpa                 Abrasive resistance: 50mg
Bending strength: 55Mpa               Linear expansion system: 1.25*10^(-5)
Bonding strength: >10.0Mpa (with steel plate)    Water vapor diffusion rate: <1.45*10^(-6) g/hr2.cm
Bending resistance property: >5 degree              Barcol hardness: >55
Heat resistance of resin: >180°C                       Hardening shrinkage: <0.1%